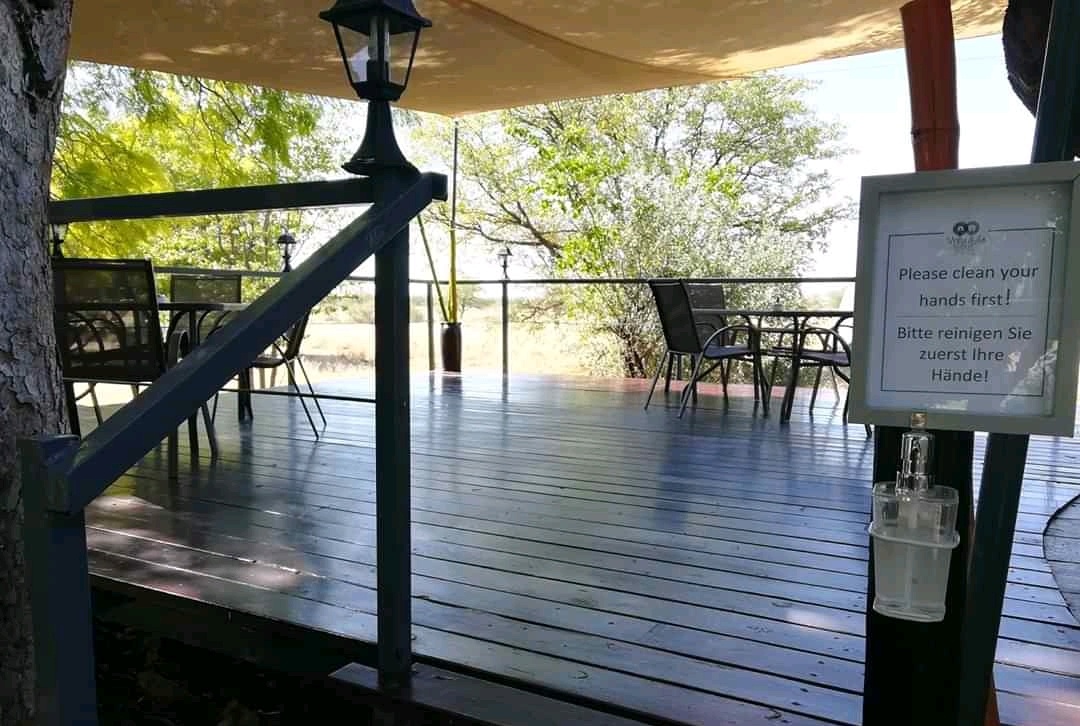 As a result of the Covid-19 pandemic, we have had to make a few changes for both your safety and ours. Changes or practices that you may notice, and which may affect you during your stay, include:
Social-distancing will be adhered to by the host family and staff, with less contact with our guests – we may no longer sit with our guests during meals. Please also respect social-distancing guidelines (>1m).

Masks will be worn by the host family and staff, and we kindly request that you do the same, except when eating or drinking. 

Hand-sanitizer is available at the entrance to all communal areas (reception, dining room, lapa and deck) – please make use of this before entering, and again when leaving these areas. 

Our luggage-carrying service is no longer available, except for in exceptional circumstances.

Our self-service afternoon cake and coffee, and communal honesty-bar are no-longer available. Coffee and cake will still be available in the afternoons, but will be served to you personally. Please ask the host family or staff for any drinks you would like at any time.

Meals will be served outside, insofar as possible, with tables and chairs further apart than normal. Meals will be served as a mini-buffet at each table, instead of a large communal buffet.

Room-cleaning will only be carried out after you check-out.

Staff will not enter rooms occupied by guests for cleaning or night-time turn-down services, in order to reduce contact risks.

Please open some windows in your room during your stay and when you check-out, as daily ventilation is recommended.
Please get in touch if you have any further questions, and please enjoy your stay.