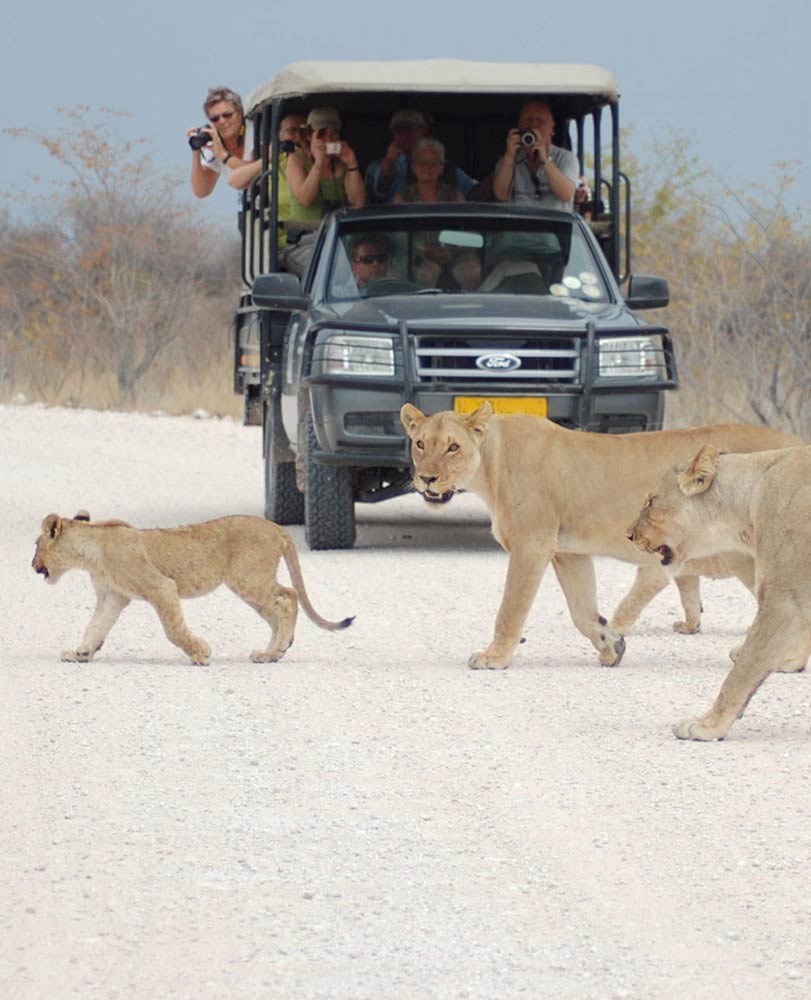 Discover the Etosha pan and its wildlife
For your first visit to the area, we highly recommend a tour to Etosha National Park on an open vehicle, with our experienced guide. This will give you a great introduction to Etosha and its wildlife and give you the opportunity to sit back and enjoy the scenery, while someone else does the driving! You will then be better prepared to tour Etosha on your own.
Rates for 2020 and 2021
N$ 2400 per day if only 1-2 people
N$ 950 per person if 3 or 4 people
N$ 800 per person if more than 4 people
Please note
Prices are inclusive of Park entrance fee, lunch and soft drinks.
These prices are for a full day tour. For a short day trip that returns to Vreugde before 2pm, or departs after 10am, we ask for 75% of the above prices.
For children aged 6 to 15, the rates are 50% of the above prices.
There is a maximum of 9 guests on Etosha tours.

No children under 6 years are allowed on Etosha day trips for safety reasons.

We recommend booking Etosha tours in advance.
Additional lunch-packs can be provided, but the kitchen must be notified by 4pm the day before.
Have a look at some of the photos we've captured at Etosha, Namibia previously.