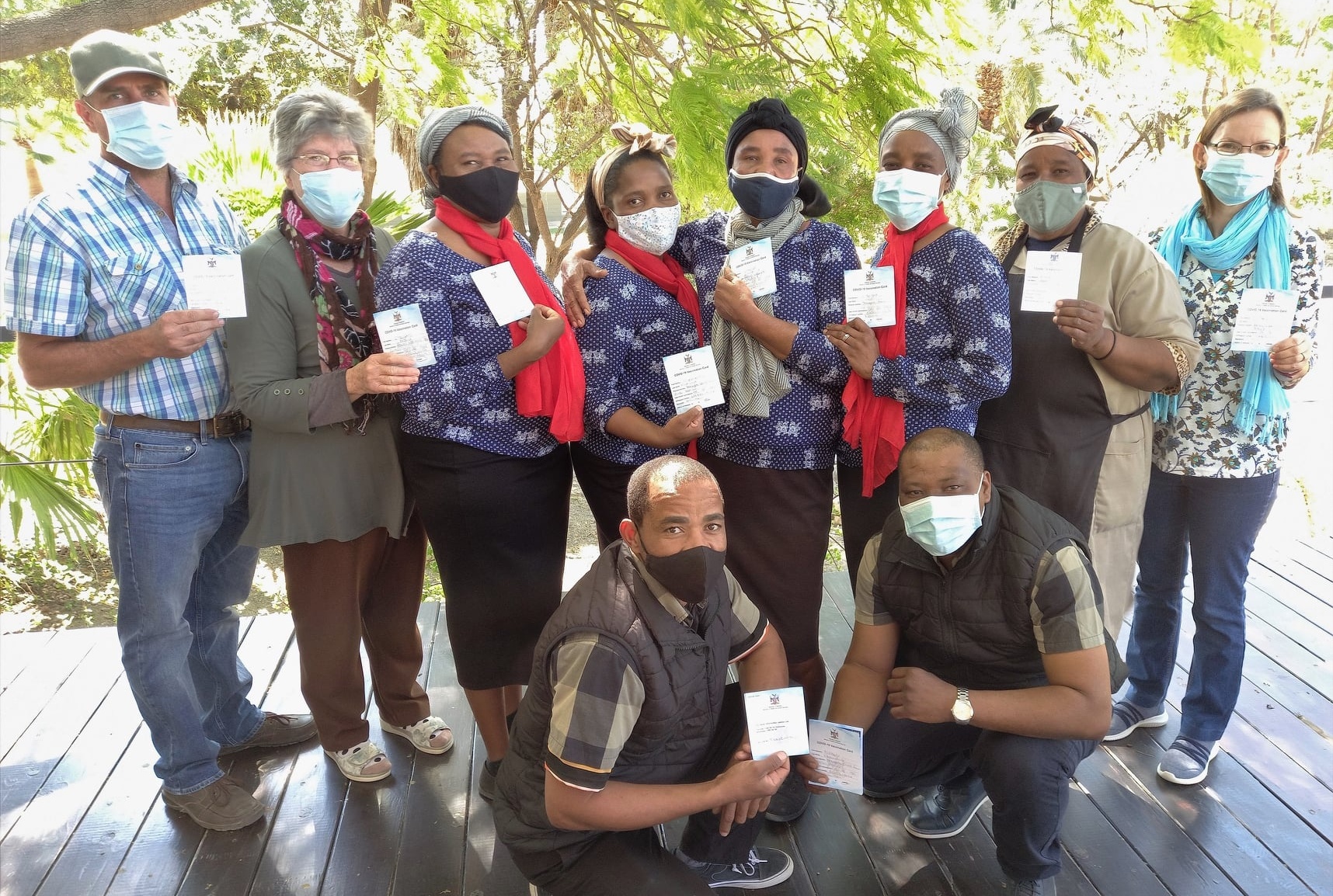 We're all vaccinated!
All of the Vreugde Guest Farm team have chosen to be vaccinated against Covid-19, to help protect themselves, their families, and our guests!
We explained the benefits and risks of the vaccine to our staff, as well as the risks of Covid-19. We also addressed a number of concerns and questions they had as a result of misinformation they had encountered. We then gave them the choice as to whether to take the vaccine, and thankfully they all decided to go for the Covid-19 vaccine.
Vaccination was available straight away in Outjo – under an hour from the farm – and the process was quite straightforward and quick. None of them suffered side effects, and they are now encouraging members of their families and friends to also get vaccinated.
Vaccine hesitancy is a problem in Namibia, but interest in getting vaccinated is starting to spread as people see friends and family being vaccinated without any issues.
Whilst herd immunity may not be achieved in Namibia, we hope that if a majority of people working in tourism are vaccinated, then overseas tourists will feel safe travelling to our beautiful country once again.