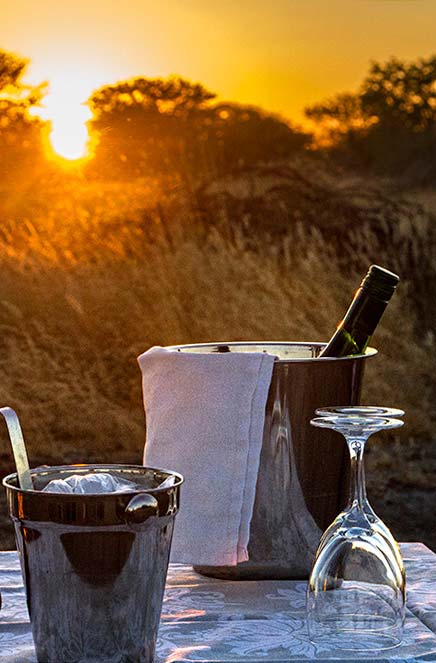 Vreugde Guest Farm prides itself on its authentic and delicious Namibian Food
At Vreugde, we like to serve mostly traditional southern African farm food. This cuisine is based heavily on European cuisine, mostly Dutch and German, with influences from southern Asian cuisines – Indian and Indonesian particularly – reflected in the use of curry flavours and fruit. While game meat features in most meals, there are always plenty of vegetable dishes and salads to choose from.
Many of the food items served at breakfast and dinner are produced either at Vreugde Guest Farm or by other local farmers.
Coffee, tea and drinks
Coffee, tea and cake are served every afternoon in the main lapa, and this is included in your room rate. Additional coffee or tea may also be served on request, free of charge.
Drinks are available in the evenings from our barman, who serves drinks in the dining room, or at the lapas, deck, fireplace, garden or pool. Throughout the day you can help yourselves to drinks from the honesty bar in the main lapa.
Meals at our guest house in Namibia
We serve meals either in the farmhouse dining room, or on the lapa or deck depending on the weather and the presence of nocturnal insects. Dinner is a buffet main course, with a fixed starter and dessert. All guests eat together, and one of the hosts often sits with the guests at dinnertime, if seating permits. Vegetarian, lactose-intolerant, gluten-intolerant and other specific dietary requests can be catered for with notice. 
We serve breakfast in the dining room at a time of guests' choosing, any time between one hour before sunrise – so that guests can reach the Park entrance by sunrise for an Etosha day trip if they wish – and 9am. Breakfast includes continental options and cooked English breakfast, served to order.
We can provide lunch packs, but the kitchen must be notified by 4pm the day before.